You're invited to join us each Sunday during this Advent Season as we celebrate our Savior, Jesus Christ.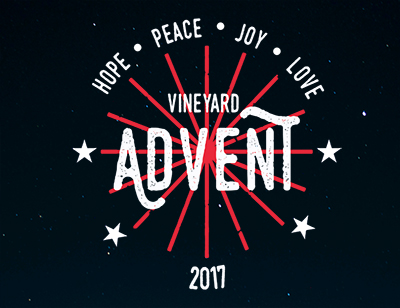 Online giving is available for all venues. In addition, you can choose to give to Missions or 'The Box', our benevolence fund.
Subscribe to our weekly email newsletter to stay up-to-date on all things Vineyard.