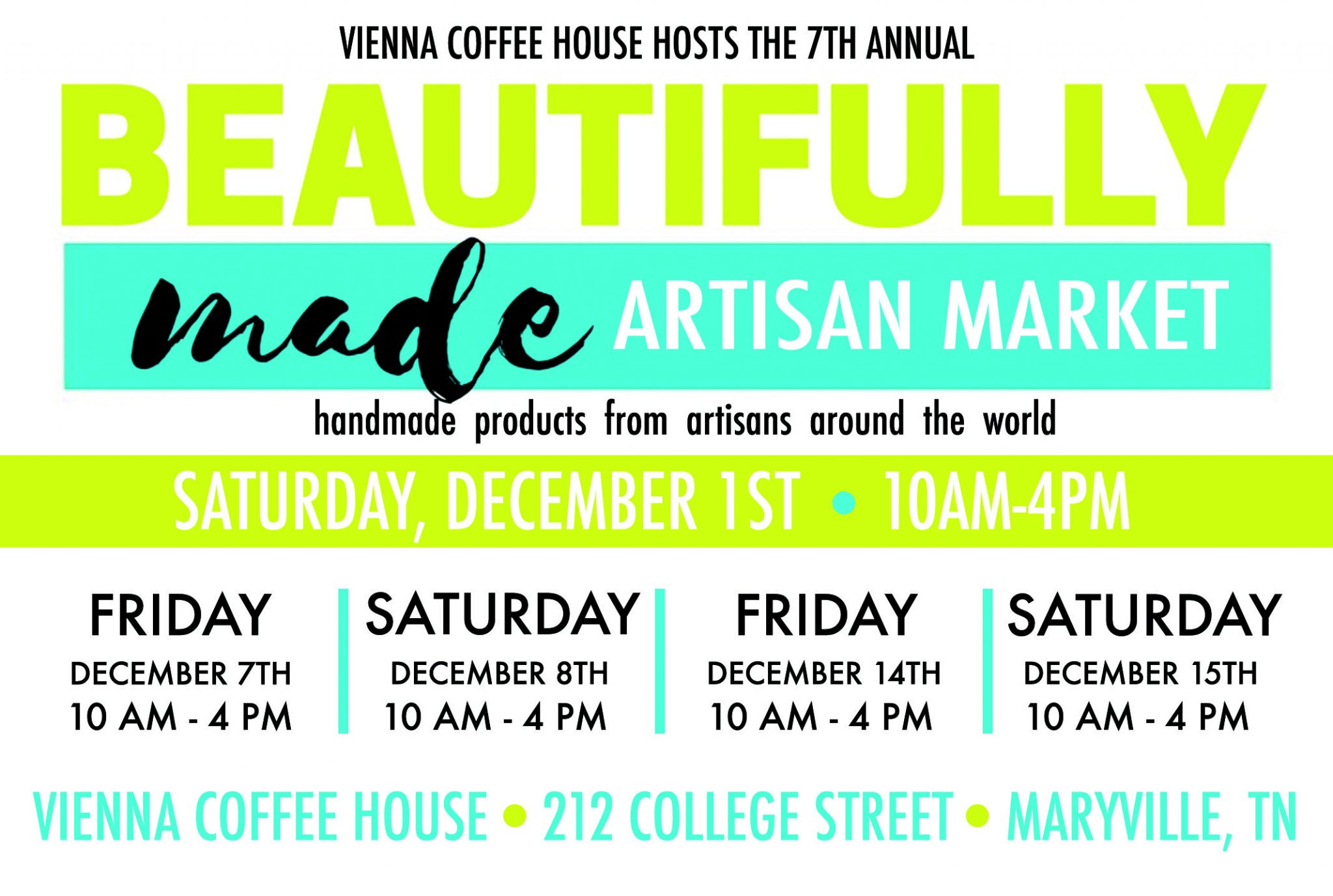 You are invited to the 7th Annual Beautifully Made Artisan Market. The Beautifully Made Artisan Market has unique fair trade handmade products from artisans around the world.
Empower: Beautifully Made exists to help artisans in developing countries get a fair price for their products to reduce poverty and become self sustaining through their craftsmanship.
Shop: Shoppers can purchase these unique, handmade fair trade items from Haiti, Africa, Mexico, Vietnam, Pakistan and more!
Support: Each purchase supports the artisan and their family. The net proceeds from each purchase is used to aid orphans and further missions efforts in Haiti and Africa.
When: Dec. 1, 7, 8, 14, 15 @ 10am-4pm
Where: The upstairs at the Vienna Coffeehouse in downtown Maryville
Who: Everyone is invited!
For more information, visit www.beautifullymadefairtrade.com
"LIKE" us on facebook at: Beautifully Made Fair Trade
We're in need of volunteers on December 1st. If interested, click here to fill out the form and we will be in touch.