Dear Vineyard Church Family,
Thank you so much for investing in the ministries of Vineyard Church in 2022. It was truly a remarkable year, and we're still celebrating the lives changed all around East Tennessee and the world! The faithful financial giving of our congregation has made JOINING GOD IN THE RENEWAL OF ALL THINGS a reality. Again, thank you so much! 
I'm so eager to see what God has in store for the coming months and years. As our church continues to be formed by walking with Jesus and loving our neighbor, our impact will only grow.
Below you can find a summary of your giving in 2022, and the specific ways it was utilized across all of our ministries and partnerships. Your generosity put our annual giving higher than at any time over the last 5 years, and we are overwhelmed. 2022 also saw our average weekly attendance jump above anything we've seen in nearly 3 years which is so encouraging.
Again, thank you so much for your generosity. God has blessed it, and it has been fruitful!
LOVE>FEAR,

Pastor Aaron McCarter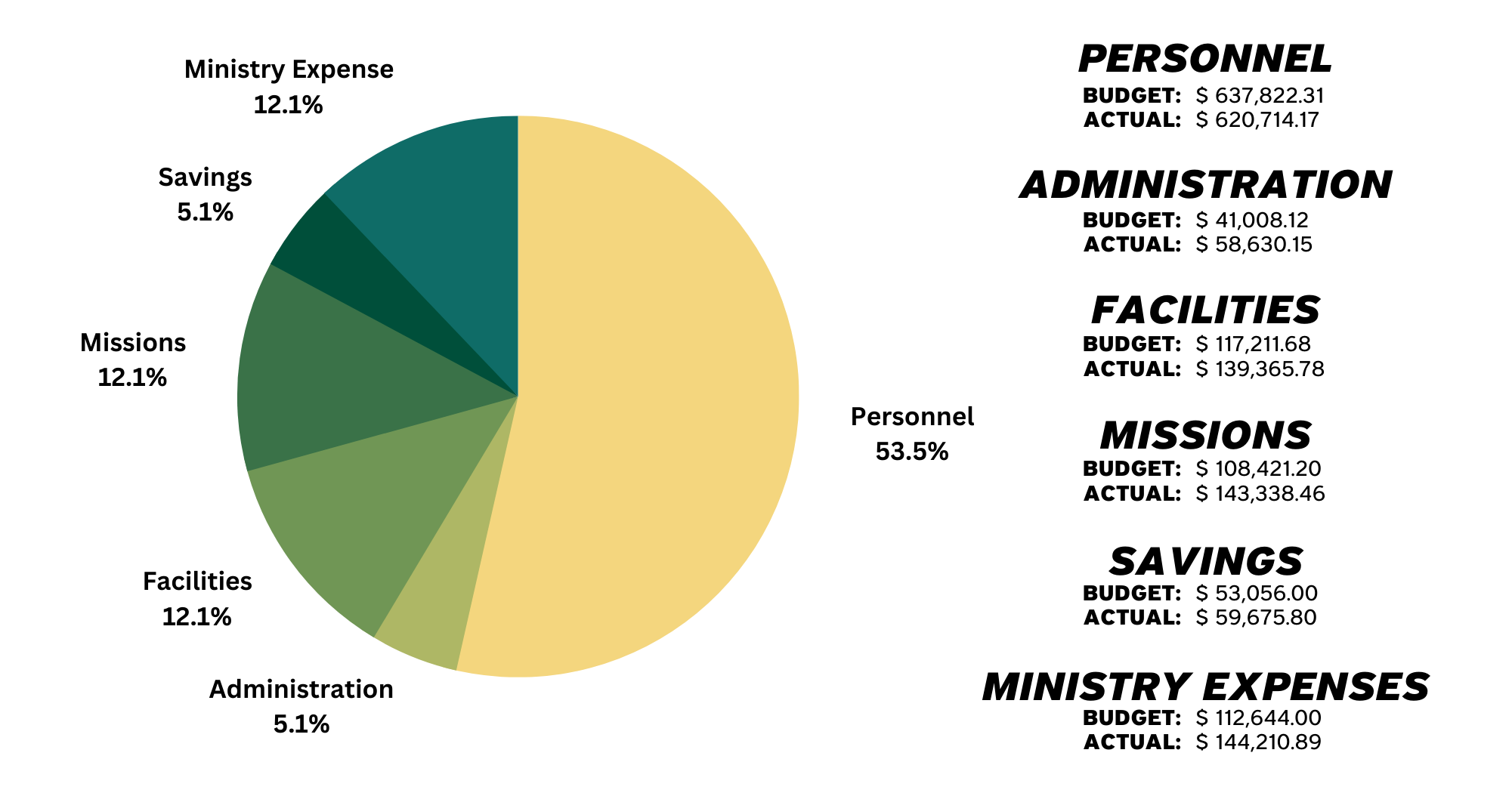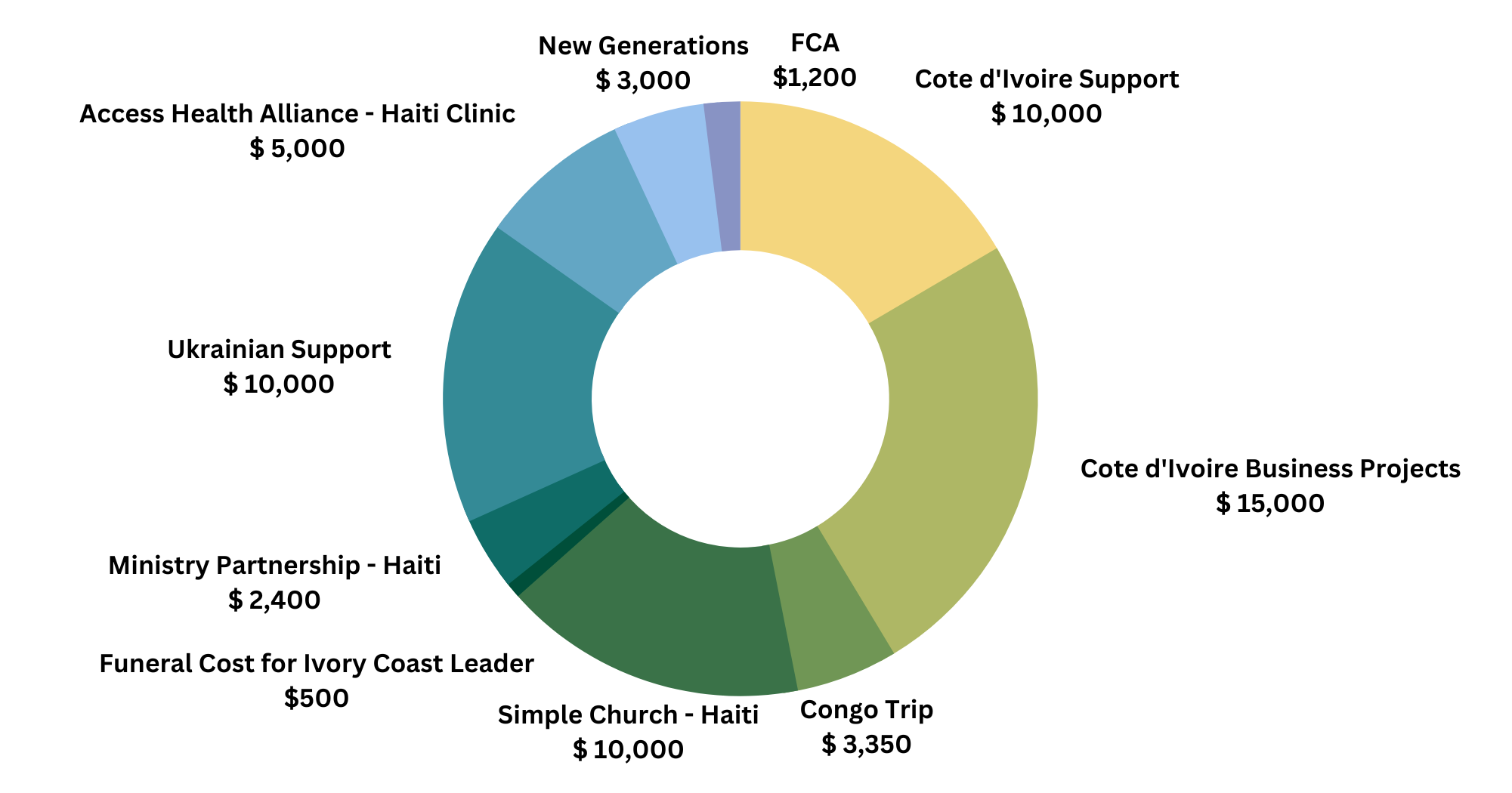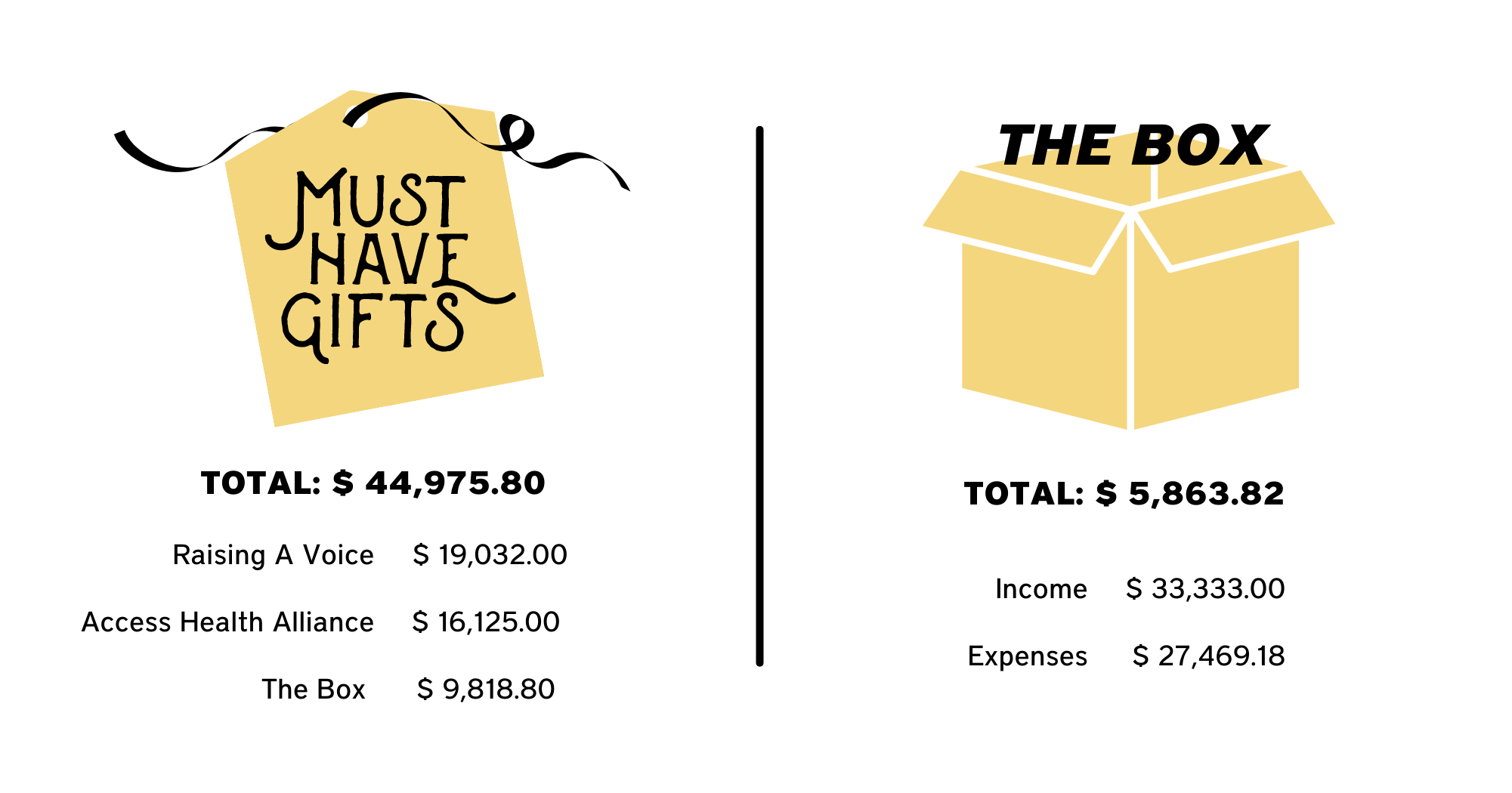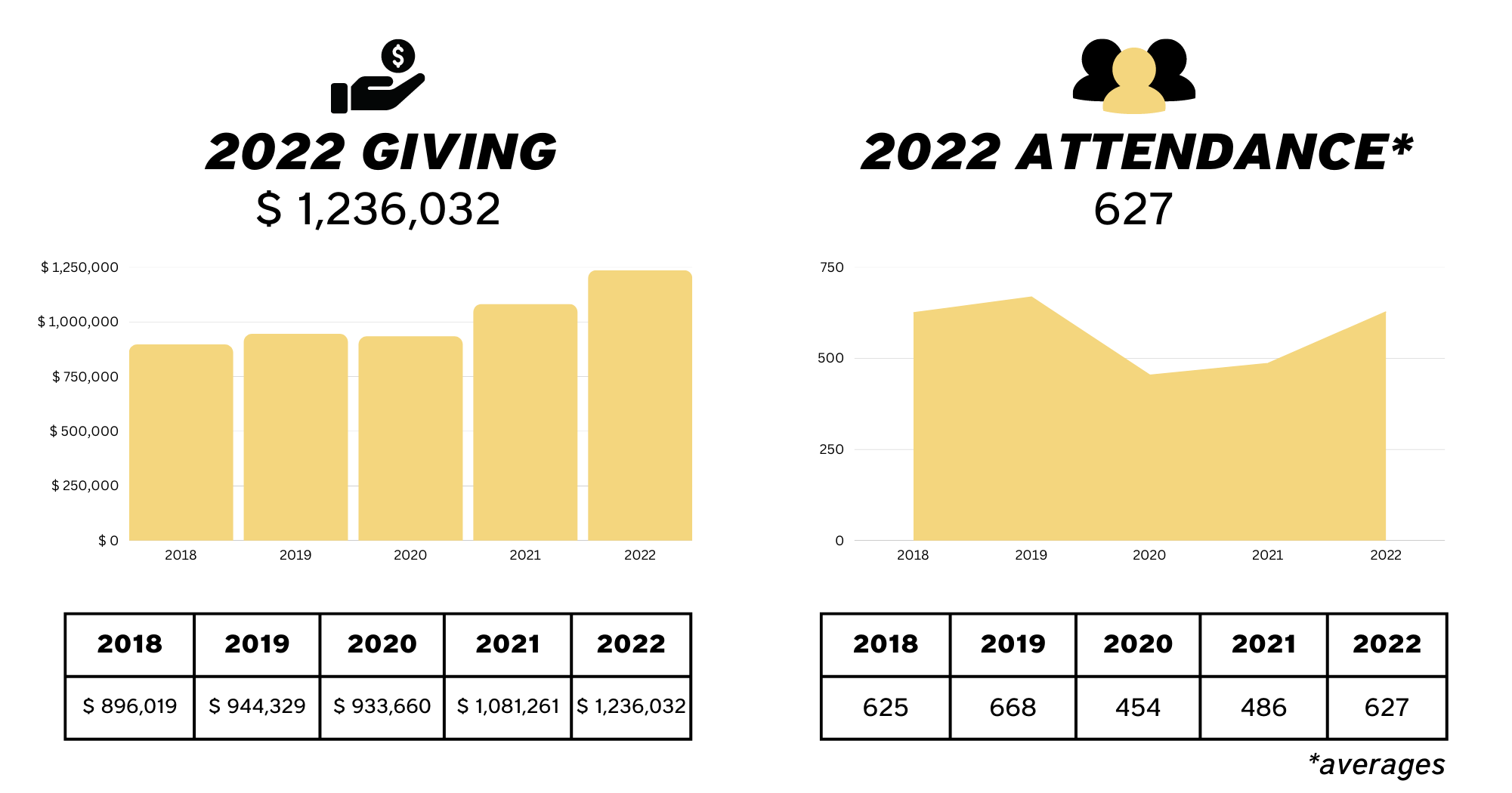 Aaron McCarter
Amanda Howerton
Curt Stokes
Jonny Williams*
Keith Hulton
Lisa Bell
Matt Meeuwsen
Zane Winders
*non-voting member