1. Isaiah 117 House

---
The mission of the Isaiah 117 House is to provide physical and emotional support for children awaiting foster care placement. They provide a comforting and safe home with clean clothes, toys, and snuggly blankets, all with the most friendly, loving volunteers. This allows children to receive the comfort and care they need while DCS staff are able to process paperwork and identify a good foster placement.
We are proud to partner with the Isaiah 117 House by becoming their "socks and shoes church!" This means we'll work to keep them fully stocked with shoes to give to kids & teens who come to the house. They need new shoes of all sizes – infant through adult.
You can drop off donations on Mondays between 10am—2pm at the church. Let us know if you have any questions.
---
---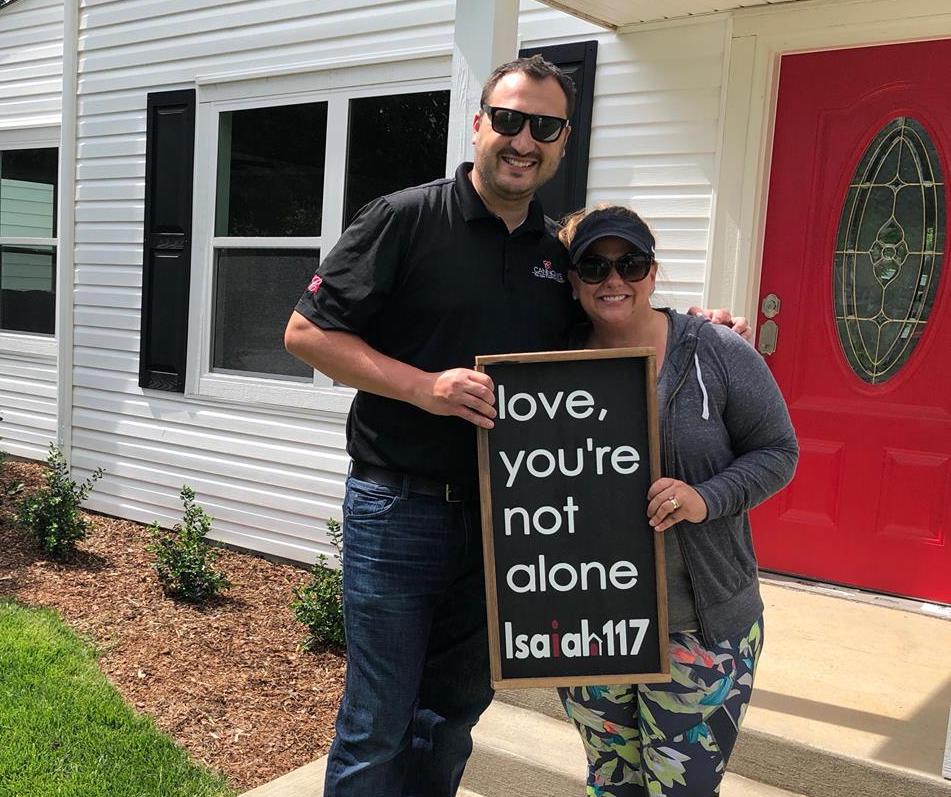 Through the pre-approval training Parents as Tender Healers (PATH), you will learn how foster parents work with DCS to improve the lives of children, information about current DCS policies on caring for children in custody, and ultimately if foster parenting is right for you. Whether you want to provide a temporary home for children in need or have the ultimate goal of adoption, PATH training will help prepare you for the unique challenges and rewards of becoming a foster parent.
---
3. Parents' Night Out for Foster and Adoptive Families
---
On Friday, September 20th, 6-9pm, Vineyard Church is hosting a fun night for kids ages 1-17, so that their parents can have a fun night out together. We will separate the kids by age and will program lots of fun, games, art and activities. Pizza & snacks will be provided. If you are interested in helping or would like to bring your kiddos to have a night let us know.
*Due to the Corona Virus and an effort to keep everyone safe, we will not be hosting an event at the church. Instead we will be delivering bags with gift cards and all the supplies foster/adoptive parents will need to enjoy a "night out at home!" If you would like to help supply gift cards or items for the bags, or you're a foster/adoptive parent that would like to receive a gift bag contact us.*
---
4. Wrap-Around Families
---
Not every family is supposed to foster or adopt kids, but we believe that we are all called to help in some way. A great way you can do that is to be a "Wrap-Around Family" which means that you help support the families who are fostering and adopting kids. This can mean that you pray, encourage, bring meals, offer childcare, help provide needs, assist in Christmas gifts, etc. We will help you find a family that is a great match.
---
---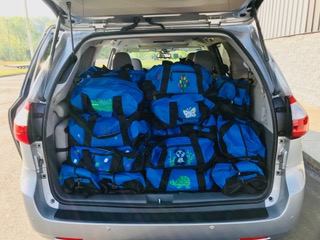 5. Duffle Bags
---
When most children enter foster care they receive two trash bags, and that is all that they have. We are dedicated to changing this, but we need your help! Our goal is to provide a brand new Duffle Bag that is packed with a teddy bear, a warm blanket, a hygiene kit, fun activities, and a Bible for kids. Each item provides a sense of childhood that is stored in a safe, new duffel bag that is all their own.
---
The Freedom House, located in Haiti, exists to empower children and families subjected to indentured servanthood, poverty and trauma with a goal of spiritual, physical, emotional and educational freedom. The Freedom House offers a safe place for kids who are in extreme poverty, and for those coming out of child slavery (restaveks), to learn and grow as we provide food, care, shelter, Bible studies, and ongoing education.
---
7. Family Promise of Blount County
---
Family Promise exists to end homelessness in Blount County — one family at a time. Our church partners with Family Promise by providing meals, host meals, and assist with overnight stays at St. Paul Lutheran church 3 weeks during the year. The weeks we are serving in 2021 are January 24-31, April 11-18, July 4-11, and Sept. 26-Oct. 3. Visit their website for more information and hear their story.
*Due to COVID-19, church rotations and overnight stays have been suspended until March, and Family Promise has found places to stay for those who were in the overnight program.*
Family Promise has asked churches for help providing meals for families on static housing—these can home cooked meals or takeout. They also need gift cards to help those in their care with gas and groceries. We want to bless them! You can help us do that by signing up to take  care of a meal during our church's week, or donating a gift card to help with gas and groceries. Click here to view the meal schedule and find out more information. You can drop off gift cards at the church Monday-Wednesday between 10am—2pm, or mail them to us at 713 William Blount Drive Maryville, TN 37801.
Contact us if you have any questions, or want to find out other ways you can help Family Promise.
*If you are interested in serving in-person once rotations resume, now is a good time to complete their training online.*
---